Our wonderful team at Alphabets are all qualified to a minimum of level 3 and have many years of experience working with children.  Read more about them below!
Hannah - Preschool Manager and Designated Safeguarding Lead
Hannah joined the Alphabets family in 2018 and has loved every minute.  She enjoys watching the children in their care grow, develop and get ready for their next step at school, whilst learning through play.  Hannah says that each day is filled with fun and laughter and she feels honoured that she is part of the childrens' learning journey.
Hannah has a young son who has recently started school and keeps her busy.  In her spare time she loves listening to music and enjoys attending music concerts and festivals.
Amanda - Deputy Manager
Amanda has been working at Alphabets since 2013 and enjoys watching the children learn and develop through play.
She has two daughters of her own who keep her very busy.  In her spare time she enjoys running and going to the gym.  She also loves going to the cinema and walking her dog, Smudge!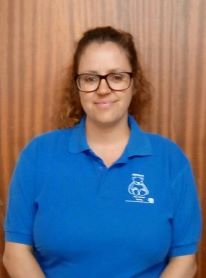 Carla - Senior Practitioner
Carla has been working at Alphabets since 2018 and is a Level 4 qualified childcare practitioner.  She has come from a nursery background where she spent 13 years learning and developing into the wonderful practitioner she is today.  Carla says that watching the children learn and develop is the most rewarding part of her role.
Carla is a mum of three young children and outside of pre-school she loves spending time with her family, watching movies and reading.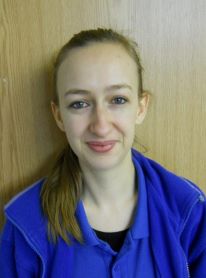 Sophie - Senior Practitioner
Sophie has been working in Childcare for over 10 years and joined Alphabets in 2018.  Over the years, Sophie has helped lots of children to blossom and grow and she enjoys every minute of it.
Outside of Alphabets, Sophie and her three young sons like spending their time going for walks and exploring nature.  In her spare time she also enjoys reading a range of books and watching a good television series.
Over the coming years, Sophie hopes to continue to teach children and help them to learn through play and learn the skills they need ready for big school and life whilst having lots of fun.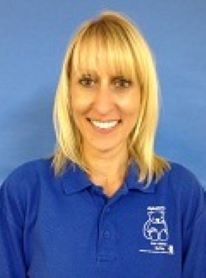 Mandy - SENCo + BECo practioner
Mandy has been working at Alphabets since 2011 and her Childcare journey started 6 years prior to that.  In Mandy's SENCo and BECo roles she offers extra support in areas of educational needs, disabilities and personal social and emotional development.
Mandy feels being a key person is an important role in your child's life.  Developing a strong bond helps them feel secure, confident, ready to learn and develop friendships and key skills for school.  Mandy says "I knows that each child is unique so I use different stategies to support individuals.  They all learn at a different pace and every achievement I see puts a smile on my face.  That's why I work in Childcare."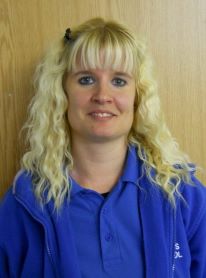 Sarah - Practitioner
Sarah has an NNEB in Childcare and started working at Alphabets in 2017 after her youngest son started school.  She works 4 days a week and finds the role really rewarding.  She finds it extremely fulfilling to watch a child achieve and loves being a part of their learning journey.
Sarah is married and has two young sons.  Outside of pre-school, she enjoys spending time with her family, shopping and reading.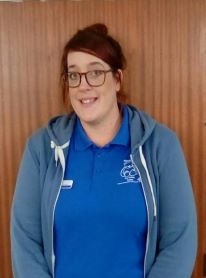 Simone - Apprentice
Simone joined us at Alphabets in 2019 and is currently working towards her Level 3 qualification in Childcare.  She has worked with children from the ages of 2 years to 11 years and has two children of her own.
Simone's hobbies include music, cooking, films, photograpy and she spends her spare time making wax melts.